Truck Courier Service
Next day truck deliveries for anything oversized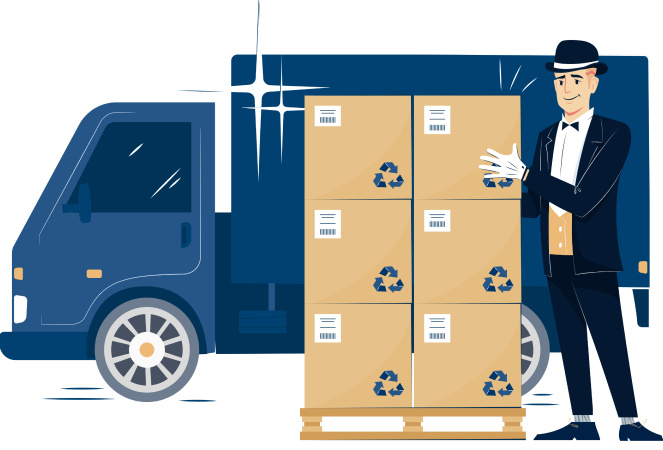 No Delivery Item is Too Big!
Use our large item delivery service in to safely transport your large items in and around the Metropolitan area. Our professional couriers can collect your large items, load them up, and transport them safely to your desired location. We use modern and reliable trucks to ensure the safe transportation of your items.
Furniture

We'll transport your furniture with our door to door truck courier service, perfect for furniture you've bought online.

Our army of delivery professionals are experts at transporting sofas, tables, beds, desks, chairs and anything in between.

Our friendly team is always ready to help you transport your furniture with our well-known professional service without the hassle or hidden charges.

Machinery

Machinery can be very difficult to transport, especially in a hurry.

Our couriers will take care of everything from the moment you contact us.

Businesses rely on us to transport their machinery across Melbourne by the next business day. Save money and time on important projects such as construction sites where we deliver equipment that is vital for the progress of your project.

Construction Material

If you need construction materials delivered to you on-site, then our courier service is there for you.

With our next-day delivery service in, can be sure that your construction project materials will be delivered on-time and in perfect condition.

What makes us unique is that we can pick items up from your supplier and deliver them to you on-site that you don't get held up while waiting for a missing beam or tool.

Shipping Pallets

Our truck courier service is perfect for transporting your shipping pallets to or from your warehouse. Our professional team are experts when it comes to transporting oversized items securely and in one piece.

We can transport your shipping pallets and deliver them by within the same day, when booked in advance.
Delivery Timeframes
Next Day Delivery

Get ahead of your day by scheduling your courier delivery for an upcoming date. Our next day delivery service is perfect for those deliveries you'll know you'll need ahead of time. Simply provide your delivery details and your preferred delivery date and we'll handle the rest.

Next day delivery
If scheduled before 1pm of a business day before your delivery date.
Our Simple Process
Booking
Book your courier delivery online or by calling us.
1
Confirmation
We'll provide an instant & transparent quote and confirm your delivery details.
2
Pick Up
We'll pick up your item from wherever you like and whenever it's ready.
3
Delivery
We'll transport your item with care and let you know once it's been delivered.
4